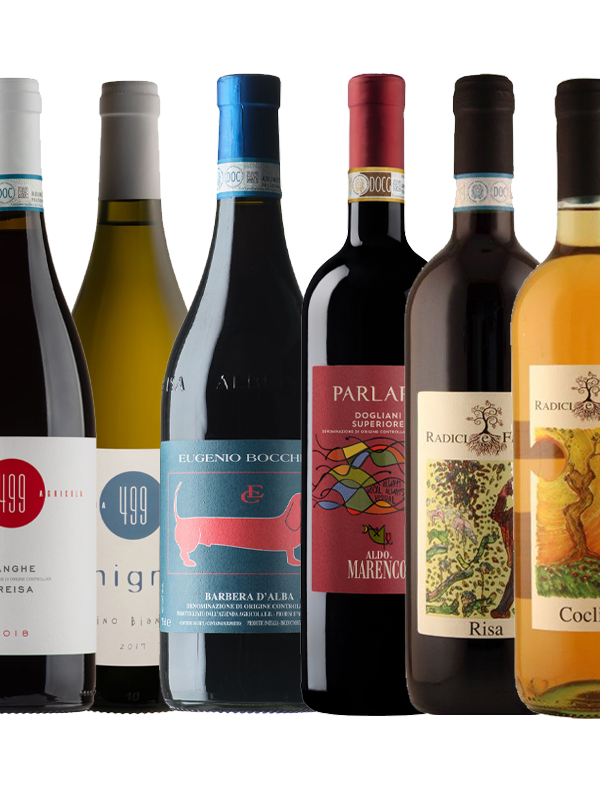 An embarrassment of native, organically grown riches: Moscato, Arneis, Dolcetto, Barbera, Freisa and Nebbiolo all showing off an abundance of regional personality.
Radici e Filari Arneis 'Coclico' 2019 – Skin contact Arneis, another of Piedmont's beautiful native varieties, this orange wine is focused, unique and delicious.
Az Agr 499 Freisa 2018: A distant relative of Nebbiolo with signature cigar and cherry notes and softer more approachable tannins than its more austere cousin.
Eugenio Bocchino Barbera d'Alba 'Tom' 2018  – Rich and balanced Barbera from the village of Roddi, on the edge of Barolo.
Aldo Marenco Dogliani Superiore 'Parlapa' 2017  – A beauty of a Dolcetto, refined and pure, Piedmont character through and through.
Az Agr 499 Moscato Secco 'Enigma' 2019 – Super unique and super delicious. A dry, still Moscato bursting with varietal aromas of white flowers and stone fruit. Drinks and finishes bone dry.
Radici e Filari Nebbiolo 'Risa' 2018 – As unique a Nebbiolo as you're likely to find. Co-fermented with a small amount of a near extinct, unnamed native variety that is likely an ancestor of Gamay. Softer tannins and extremely drinkable
Shipping

Default Shipping is Handled by UPS and FedEx Ground (Carrier is Dependent on State).

Requests for Expedited Shipping can be Sent to alex@barreldownselections.com
Bottles that are included
Azienda Agricola 499 – Freisa Langhe DOC – 2018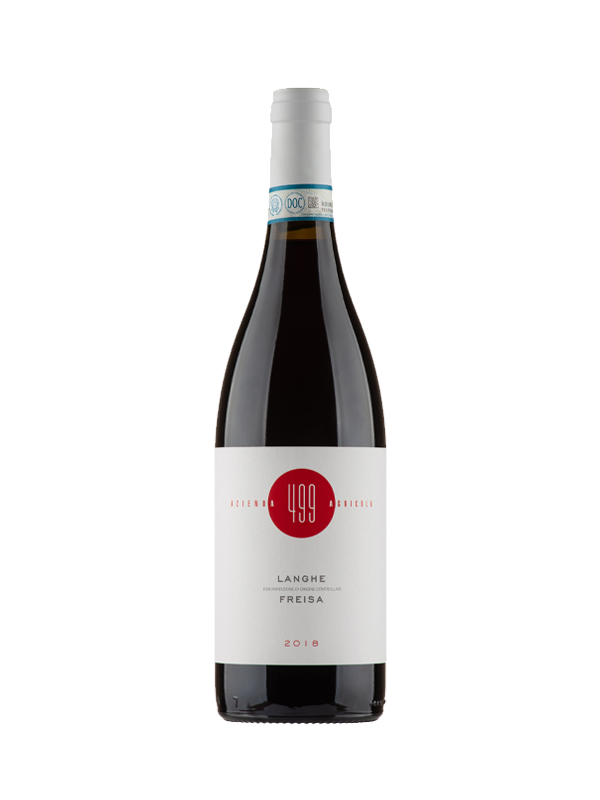 Freisa is Nebbiolo's closest relative, a variety indigenous to Piedmont. The slightly wild and engaging cousin of Piedmont's king grape, Freisa can boast the same assertive acidity and tannins but also offers a more accessible overall profile that shines in its youth yet ages beautifully. 499's Freisa is seamless with juicy flavors, balanced, soft tannins and overall delicious drinkability.
Cool Climate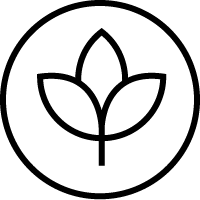 Certified Organic w/Biodynamic Principles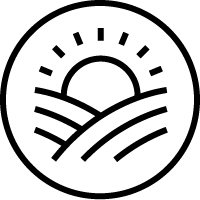 Certified Sustainable
Azienda Agricola 499 – Vino Bianco – Enigma – 2019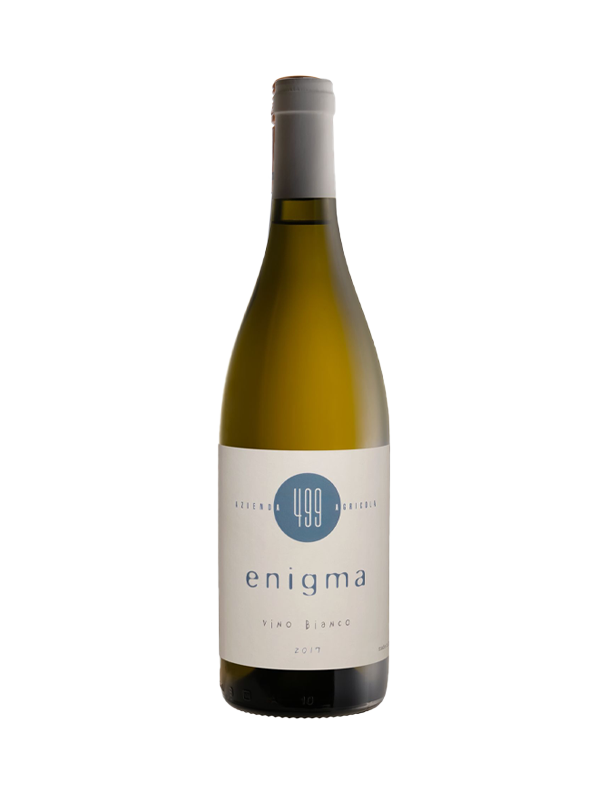 This dry Moscato opens with the intense aromatics typical of this variety including lovely floral notes as well as aromatic mint and sage and brisk fruit. Very balanced with refreshing acidity and an intense salty finish. A one-of-a-kind wine in keeping with 499's focus on hyper-local, single-site bottlings.
Cool Climate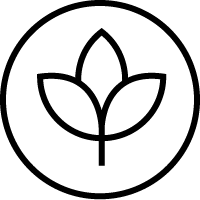 Certified Organic w/Biodynamic Principles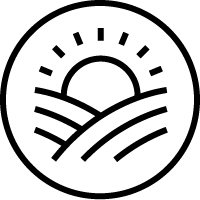 Certified Sustainable
Eugenio Bocchino – Tom – Barbera d'Alba – 2018
Sourced from Bocchino's 2.3ha vineyard in Barolo's famous La Morra commune, this elegant wine highlights both Barbera grown in optimal terroir and a focus on elegance rather than weight in the cellar.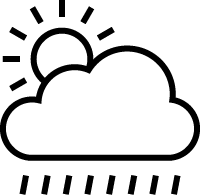 Mild Climate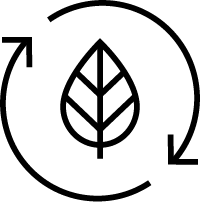 Certified Biodynamic
Radici e Filari – Risa – Nebbiolo – 2017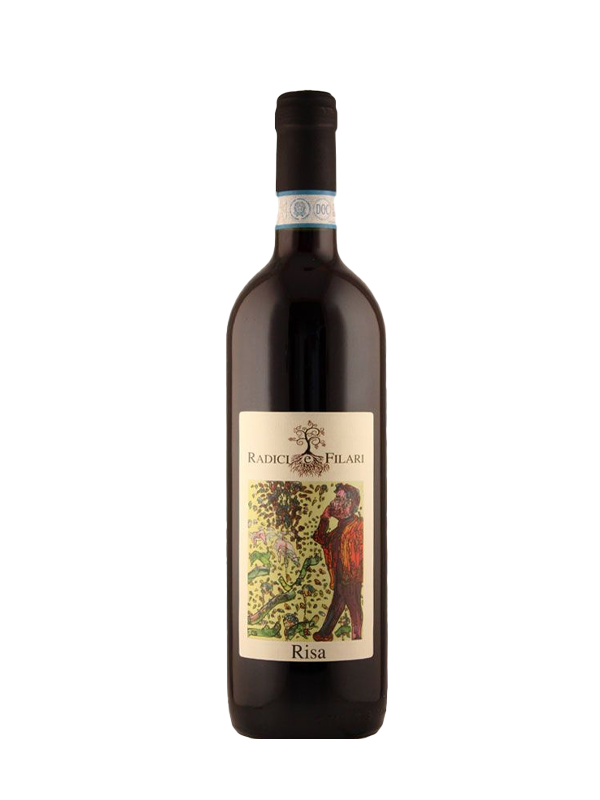 A blend of Nebbiolo and an unknown/unnamed indigenous variety whose vine age is at least 90 years old! Made without temperature control, it is stabilized by Piedmont's cool autumn and cold winter, conserving its natural characteristics then bottled in the spring/summer as the temperature begins to rise and aged for a further 6 months. The nose is complex and fascinating with clear notes of roses, dried, black cherry, blackberries and raisins. In the mouth good tannin structure with notes of wild black cherry and plums.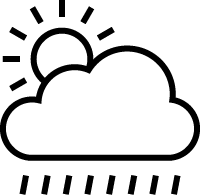 Mild Climate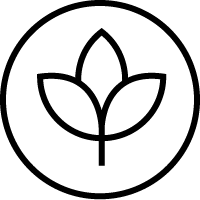 Certified Organic w/Biodynamic Principles
Select a featured product to display here.
Select a featured product to display here.